Interestingly, a UK 'food watchdog' company recently published its annual 'ten top trends' report for the coming year, in which it stated they are anticipating a 'raw food revolution'. WOW. This seems to be a pretty 'mainstream' organisation - their name is 'Food and Drink Towers' - and it seems their yearly reports are held in quite high regard by those in the food industry...very interesting to see they're noting the raw food shifts currently in motion worldwide...here's a little of what the report shares:

"Superfoods will get more specific, as the European health claims regulation makes an impact, prevention will be the aim of the health game, and we're preparing ourselves for a raw food revolution."

Yeeeeeeeeeeeeee-HAH, food for thought indeed ;) You can see more about this report HERE.
http://www.responsesource.com/releases/rel_display.php?relid=36128&hilite=

on January the 18th I had:

1 quart water
1.5 cups tulsi tea
little bunch of GORGEOUSLY vibrant black grapes
3 cups watermelon/orange/grape juice
avo mushed with diced cilantro, tomatoes and garlic, salt and chopped lettuce, served with cucumber sticks, sunflower greens and lettuce leaves
2 cups water
2 cups celery/cucumber/zucchini/broccoli juice
1 mango
bowl of soaked dried mulberries, blended with hemp seed and tahini, served with RINGING CEDAR nuts :O WOWOWOWOOOWOWOWOWW :)
3 cups water

OooooOOooooo, we had a fun trip to a place that sells Anastasia goods today – 'Anastasia's Garden' - in Robina on the Gold Coast. They had all the books, cedar tree pendants, cedar spoons, nuts and oil. I was very excited :) We got a box of the DELICIOUS little cedar nuts, like Anastasia eats, out in the Siberian forest – VERY similar to pine nuts. The Monarch and myself also both got cedar pendants :) I've wanted a cedar necklace ever since I read the description in the first Anastasia book about the healing power these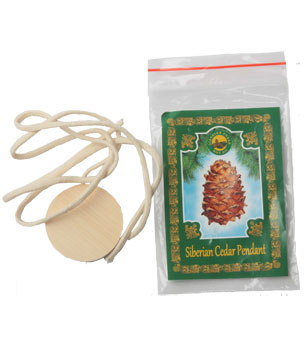 pendants can hold and bring. Here is an excerpt:

"Those who wear a small wooden cedar pendant on their chest evoke feelings of love and goodwill in themselves and others. Those people gain talent, creativity aptitude, and luck. Any cedar morsel, given to people by Nature itself (do not use chopped down trees) help to overcome illnesses. There are many healers who feel this power, but do not forget about your role - the "medallion" is nothing but an accumulator of your Love and your Light, which it gives back to you whenever you need it. These Siberian Cedars have positive power, and people who wear the pendant notice an increase in their mental and physical health."

We're going to get some pendants for the RawReform Store soon too, to spread the light onwards :) We're falling in love with ours...I'll let you know when we've got some in the Store :)

on January the 19th I had:

1.5 quarts water
1 medium papaya
1 pint zucchini/beetroot/celery/cucumber/orange juice (tasted oddly like...water...)
bowl of soaked dried mulberries blended with tahini, with Siberian Cedar Nuts stirred in, plus mulberry pieces
3 cups water
1 pint celery/cucumber/romaine/sorrel/fennel/alfalfa sprout/unidentified-greens juice
big bowl of green smoothie – well, actually, more like 'puce' colour, from the blueberries: blueberries/banana/mango/romaine/'tree spinach/sunflower greens/alfalfa sprouts
3 cups water

Ok, so the winner of last month's RawReform Giveaway has just been announced – I know it's rather late in the month - well, here is the final verdict ;) The winner of the Cobra Poi set was the delightful Kristy Eggleston. To be in with a chance of winning, all you had to do was email in your A to the following Q:
'What have been your top THREE raw food highlights of 2007?'
We had some LOVELY answers from y'all – seems like a great year was had by many – hurray :) Here was Kristy Eggleston's
winning entry
, picked at random:
"My

top three RAW highlights of 2007

are:


1.

Curing my allergies to fresh fruits

! Can you imagine!!! My body had become so toxic over the years on a SAD diet that I developed an allergy to fresh fruit. I had to live without fresh fruits for 10 years!!!! Get this...I could eat them if they were cooked -- Phewy, no good!


2.

Curing my allergies to nuts

! Yep, you betcha..couldn't eat those either. One beautiful hazelnut would have me seeing black dots in my vision, closed up throat, and down for the count. Couldn't even attempt a nibble! Get this...I could eat SAD peanut butter, of course! Phewy, no good!


3.

Hearing David Wolfe present a lecture at my school

, The Institute of Integrative Nutrition (New York City), in November. Having my picture taken with him and hanging out with him at his raw chocolate charity event all evening. NEED I SAY MORE????!!!!! It was the BEST DAY EVER!


Happy New You (and Mr. Monarch)! Happy New Me! Happy New Year!!

With gratitude,

Kristy
"
Thanks for sharing Kristy – and thanks to all the rest of you too who sent in your
Raw Reflections
– we've put up a selection of entries on the RawReform Prize Giveaway page
HERE
, so you can check that out too, for more inspiration ;)
This month –
win a free copy of 'Raw Success' on e-book
– yes, as part of his green-ing mission, Mr Monarch has now made his latest book – 'Raw Success' available as an e-book, reducing the amount of
paper
needed to make printed copies…you can see the new
e-book
HERE
. You can also be in with a chance of WINNING a free copy, by emailing in your answer to the following question:
If you could speak to any of the Raw Food Pioneers of by-gone days and ask them a single question, whom would you connect to and what would you ask them?
Examples of pioneers who have passed to the other side include:
Dr. Norman
Walker
, Arnold Ehret, Bernard Jensen, Paul Bragg, Dr. Ann
Wigmore
, Herbert Shelton, St Louis Estes and Hilton Hotema...
Send your answers in to
angela@rawreform.com
and the winner shall be selected at random and with much joy in February ;)
Enjoy :)
One love,
Angela. xxx