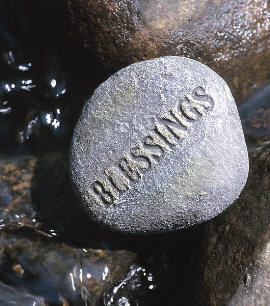 WOW…
Thank you SO much for ALL the incredible, beautiful, loving messages myself and Matt have received over the last couple of days – we really appreciate all the amazing supportive yumminess you send in our direction and beam it all straight backatcha too ;) We feel extremely blessed…thank you…
I had SUCH a lovely birthday yesterday…Matt and some of the UK raw lovelies had arranged a surprise raw potluck in a park…wow ;) I didn't know WHERE we were going – we were just wandering up through a park as far as I knew – then suddenly I saw someone waving at us from across the green and realised it was one of my soul sistas, who I hadn't seen in over a year, who shares the same birthday as me and who I thought I wouldn't get to see on our day of celebration – WOW – I ran across the grass to meet her and it all unfolded into a magical afternoon of raw picnic-ing with wonderful friends in the sun, as more and more people arrived to join in the fun :) I was SO happy – it was a wonderful treat…

On August the 10th (my birthday ;) I had:

1.2 litres water
big glass of rejuvelac
tiny glass of orange juice
700ml celery/cucumber/apple/ginger juice
box of raspberries
double shot of wheatgrass with ginger, apple and lime
raw chocs
1 litre water
AMAZING bits of loved-up yummies at raw potluck – freshly foraged berries, raw hummus, pesto, salads, energy balls, phenomenal raw pizza and berry cheesecake from Shell and outstanding birthday love cake from Rawlicious – WOW :)
1 litre water
lamb's quarters with avo, tomatoes, sprouts
1 litre water

'LouLou' left a comment on here recently asking where to get Chia seeds from in the UK – I'm going to post the reply here too, for all to see ;)

"Hi Loulou, thanks for your message. As it happens, we have a limited supply of 1lb (454g) bags of chia seeds here in the UK. They are £10 a bag, plus postage. Email angela@rawreform.com if you'd like to order some ;) xxx"

Of course, for those of you in North America/the rest of the world, you can order them from the same link given before, if it pleases you… ;) See HERE...

On
August the 11th
I had:
1.5 litres water
big glass of rejuvelac
slice of watermelon
a few organic apricots
500ml water
bowl of ground chia seeds mixed soaked in blended pear/lime juice/ginger, with mulberries swirled in for chewing…
1 litre water
bits of raw chocolate, amazing nori wraps stuffed with superfood concoctions, spirulina cracker-biscuits and masterful raw cake…all made by
Kate Wood
– wow :) we are so blessed...
1 litre water
Tomorrow (Sunday
August the 12th
), is the
new moon in LEO
– here is some of the commentary on this powerful day from master astrologer
Lisa Dale Miller
:
"…this is the New Moon to uncover
your own gift
and then let it blossom and evolve as you give it to the world at large.
If you have had some creative project simmering on the back burner for the last couple of years, this is a powerful time to take it out, dust it off and see if it still has juice for you. If so, start to work with it again during this New Moon cycle.
...this is the perfect New Moon to look deeply at how much of what you say and do, is done to appease an inner need for attention and recognition of specialness, rather than a selfless, heartfelt,
compassionate desire to heal
.
True self-esteem is built by developing a
calm center
from which all decisions are made and all actions are undertaken. A real leader feels a tremendous responsibility to share their talent in an effort to make life better for everyone around us. Use this New Moon to look at how much of your time you
share your talents
to help others in need.
This is the New Moon for
romance
. When it comes to love, Leo loves romance; full-blown choreographed romance…if you are just not getting enough attention from your partner, or you are lonely and looking for love, this is the New Moon to create a
powerful ritual
to invoke and invite romance into your life."
AAAAUUUWWWWWWWW – thanks Lisa ;) sounds divine – to read her whole article, click
HERE
…
ENJOY ;)
All love,
Angela. xxx